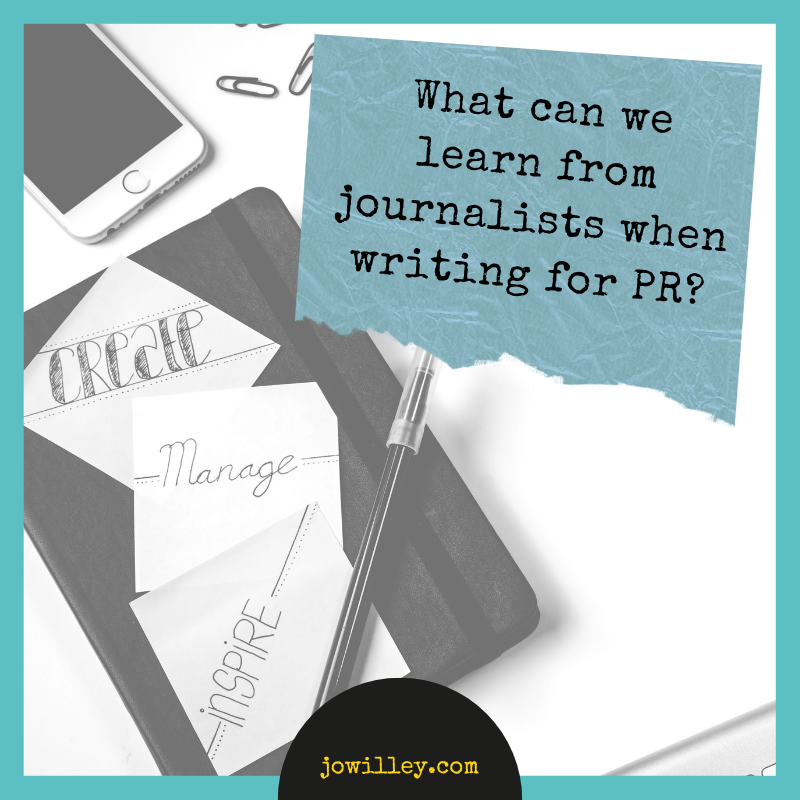 Writing in PR is a tricky balancing act which must tread the fine line between what a client wants to talk about and what will resonate with the media or other audiences you're trying to reach and influence. That's why human, impactful storytelling which triggers an emotional response is essential.
Of course, most people can write. But not everyone is a great writer. Writing essays or papers is an entirely different skillset to being able to create compelling PR copy or client content which resonates with audiences while also raising a brand's profile.
Good writing gets your message across clearly and effectively to your chosen audience. But impactful writing does that in a way which engages the audience and motivates them to do something.
As a journalist, I'm in high demand from clients wanting to tap in to my experience to put their spokespeople through their paces in media training sessions. But a huge part of my daily work is creating impactful content for them which cuts out the corporate claptrap: whether that's effective key messages or articles, blogs, website rewrites or ghost-writing leadership pieces.
What every piece of content I deliver has in common is that I utilise my decades of experience writing brilliant news and features copy to tight deadlines to see through the noise and focus in on what the real story is.
One of the key skills journalists have is our ability to quickly spot an angle which will resonate with a wide audience – something which just comes from years of honing that skill in the high-pressure newsroom environment.
I thrive on helping clients discover that tiny newsworthy nugget either in their niche area or topic, or in the insights their data reveal which I know will resonate with people, grab attention, and tell a human, impactful story.
It's no accident that many of the big PR agencies have former journalists on their books. Not only do they know what makes a story (and importantly what doesn't), they can turn around high-quality copy with a hard-hitting headline quickly. They also have the inside take on the best selling-in strategy to use – which media to target and the best time to approach them.
To help you improve your PR writing and add impact to your copy, my top tips are:
Great writing starts with a good brief. Check out my article to see how to give – or get – a good brief before you start.
Before you start writing, ask the right questions, plan your copy with a clear structure, use good written style and write content which will resonate with you reader
Use human-centred storytelling to turn corporate, abstract information and concepts into focused, captivating, emotive and empathetic content which engages the reader so they remember what they have read and even act on it
Add impact by making sure you're writing for the audience and format, making it fresh, relevant and focused. Make sure you structure it to draw the reader in with key messages seamlessly weaved in but properly positioned. Keep facts, analysis and recommendations separate and make your writing more like a conversation with the reader
Impact comes from the quality of your writing, using the active voice with a positive, clear, authoritative tone, using grammar and punctuation correctly and skilfully. That includes deleting clichés, jargon and weak vocabulary and learning the art of tough-love editing. Less is definitely more
Immerse yourself in the news, looking at how journalists write their stories (and how the angles for the same story differ in rival newspapers), how they use language to create impact and how they use human examples in their storytelling
Writing to a tight deadline comes with practice but having all your facts, information and quotes ready and a clear idea of the story you want to convey will all help ease the under-pressure writing process
I run a Writing with Impact training course, so get in touch if you want to find out more.