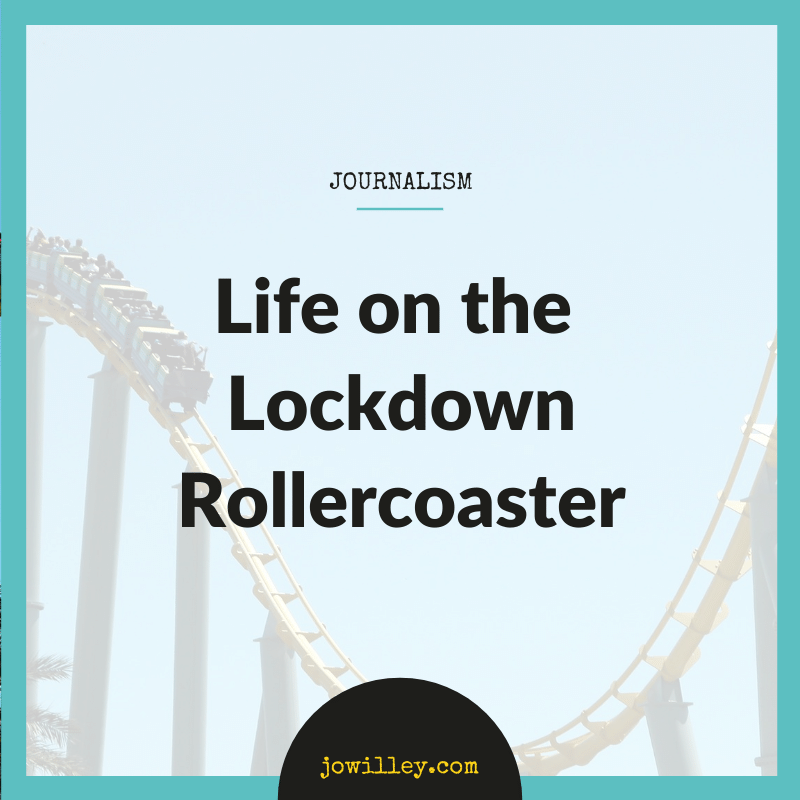 Life has been a rollercoaster for everyone over the past few months during the COVID-19 pandemic lockdown.
I have spent the time in a new house (we moved three days before lockdown), enjoying the kind of precious time with my young child and husband we aren't usually lucky enough to have.
But thankfully, work has also been incredibly busy for me and I have been working with a range of fantastic clients, helping ensure they – and their clients – have been getting the media training, strategy counsel and content requirements they have needed to ensure spot-on messaging and storytelling for changed times.
There was, of course, initial reluctance from some to keep communicating how they always had. It just didn't feel…. "right".
As we experienced something completely alien to us all, with thousands of people being struck down indiscriminately and thousands more dying every single day, the fear was real: What do we say? How do we say it? What do people want to hear? What do people NEED to hear? What if we get it wrong?
From big multi-national companies to smaller, more agile ones, I have seen that tightrope walk play out in front of me – how do they navigate talking to people when nothing is as it once was?
But it turned out that NOT communicating was absolutely not what people needed. In fact, working across the healthcare and science sectors, it quickly became apparent that people wanted to hear more.
They wanted clear, concise, accurate information to help them navigate not just the intangible health risk, but the personal changes thrust upon them.
The 2020 Edelman Trust Barometer Spring Update: Trust and the COVID-19 Pandemic in May, mid-way through lockdown, revealed that trust in news sources is at an all-time high. Traditional media (+7 points) and owned media (+8) saw the biggest gains.
And the need for credible and unbiased journalism was clear with fake news concerns high as 67 per cent of respondents said they were worried about false and inaccurate information being spread about the virus.
With this came strong public demand for expert voices, with people wanting to hear from the most trusted sources of information on the pandemic: doctors (80%), scientists (79%) and national health officials (71%).
So although there was initial reluctance, very quickly, as always, clear communication came into its own.
I've facilitated virtual advisory boards, carried out media training sessions via Zoom and even hosted a virtual press conference during a health congress. I've also been writing huge amounts of content for media relations outreach, executives' social media platforms, struggling charities, online COVID and non-COVID-related articles and company narratives.
Give me a shout if you want to see how I can help with what you are saying, how you are saying it and who you are saying it too all while ensuring you are hitting the right tone.
We need brilliant and insightful storytelling now more than ever. Let me help you tell yours. jo@jowilley.com