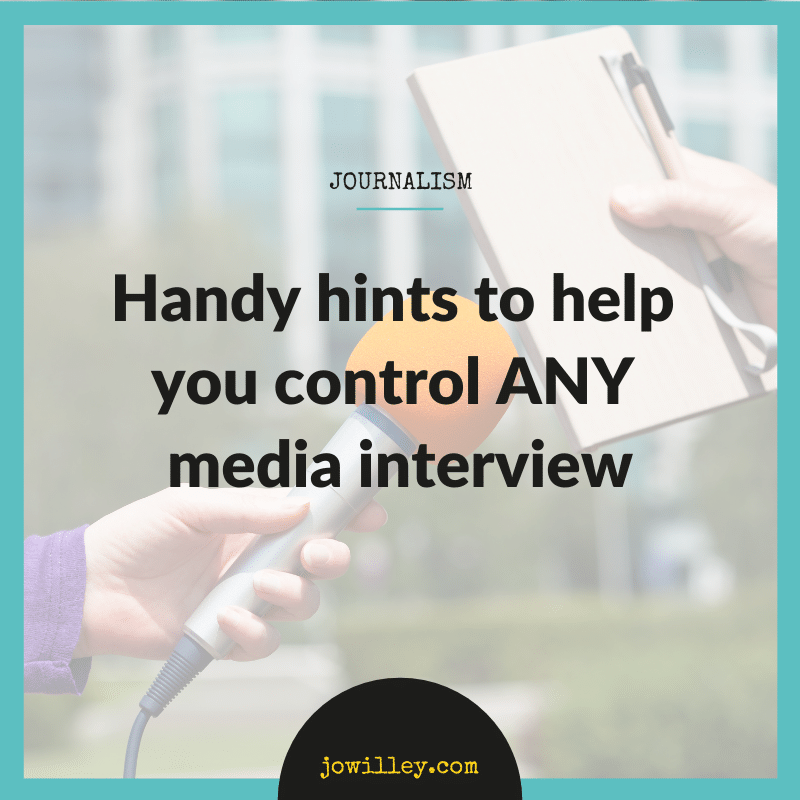 Most people are terrified at the thought of doing a media interview. Giving talks or lectures or speaking at meetings may be second nature. But throw a journalist into the mix and even the most accomplished speaker feels the fear.
And I can absolutely see why.
One of the main reasons a spokesperson will be actively engaging with the media is to represent their company, organisation, charity or to raise their own personal profile – and who wants to get that wrong?
That is where media training comes in – and why it is absolutely critical that anyone being put up in front of the media gets trained regularly.
Regular training isn't about practice making perfect. I'd say that is pretty impossible.
But practice does get you somewhere near perfect, helping you find your own voice and personality – your own comfort zone – so you become a competent spokesperson who can deal with even tricky media interviews with confidence, clarity and clout.
The tips and tricks to help you shine
Representing your company, business or charity is also why media training is so focused on key messages and their delivery. At the end of the day, you want the people who count – your audience – to hear what you want to tell them and want them to kno, via the third party endorsement of the media.
Watch any live interview with a politician and you will see and hear media training in action as they employ all their learned tactics in a battle of wills to stay on-message despite tricky lines of questioning.
What they are doing is using a technique which is the cornerstone of media training. But it's not just for politicians trying to dodge their way out of trouble.
It is a highly-effective technique which ensures anyone, no matter what their experience with the media, can keep control of every interview.
I'm talking about bridging – and it's as easy as A, B, C.
Acknowledge an answer, use Bridging to basically not answer it and actively move yourself in to the safer territory of the key messages you want to deliver, which allows you to take Control of the interview.
There are so many bridging phrases that can be deployed. But the danger is that without careful handling, the technique can mean you sound impersonal, insincere or that you have something to hide, none of which you want during a media interview.
One of the main tips about bridging I give people I train is to have a play around with some phrases, say them aloud, practice using them and find a few that suit you, your way of speaking and your personality.
You need to use bridging phrases which roll comfortably off your tongue not ones you are racking your brain for. What sounds great coming from one person can sound stilted or even just plain odd coming from another.
So, here are some examples of bridging phrases you can start to think about and use that will guarantee you can stay in control of any media interview you are asked to do:
•       What's really important to remember is…
•       That's a really important question, but…
•       What people need to understand is…
•       The key issue here is…
•       But let's not forget that…
•       To put this/that in context…
•       Yes, but that speaks to a bigger point which is…
•       I don't know the answer to that but what I do know is…
•       It's absolutely critical we remember…
•       What I am most concerned about is…
•       People quite rightly want to know…
•       The point is…
•       I'd like to add….
•       That's interesting but the point I would like to make is…
Jo Willey Media provides media training to help spokespeople, academics and executives effectively communicate with the media, delivering key messages with confidence and clarity to make the most of every interview opportunity. Contact me today and lets discuss your training needs further.