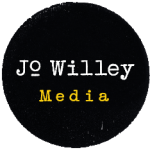 What People Say
. . . . . . .
Jo's insights into potential story angles have been so valuable when building successful media programmes for our clients.
Sarah Newman
Clark Health Communications
Contact Jo here to discuss how
she can help your business.
"We always found Jo to be a consummate professional in her role as Health Editor, and have worked with her for a number of years. Jo has an intrinsic understanding of the media, the news agenda and health issues and is now Allergy UK's go-to person for media advice. Her knowledge and expertise has proved invaluable in crafting compelling communications campaigns."
~ Julie Doyle, Head of PR & Communications, Allergy UK
. . . . . . .
"Jo is a brilliant healthcare journalist with a high level of expertise – she is also a pleasure to work with. She provides excellent direction and always knows what angle is going to get the most traction.
"In her new venture, Jo is able to draw upon her years of working at the Daily Express as Health Editor and provide invaluable insight and counsel in any aspect of media relations. She is our 'go to' media expert."
~ Kim Lemon, Head of Liberation Unlimited
. . . . . . .
Jo has been appointed a Senior Adviser at Hanover Communications, providing part-time strategic advice to Hanover healthcare's media business, which covers international and UK pharmaceutical brand PR and media relations for service providers.
Hanover's global head of healthcare, Andrew Harrison, said: "Jo brings unparalleled insight in the way to effectively deliver media stories and campaigns into the healthcare market. She makes an excellent addition to our expanding and expert healthcare comms team."
. . . . . . .
"Jo offers fantastic insight on how to frame a story to ensure it achieves the maximum chance of being reported. She knows exactly what writers and editors are looking for, and finds angles that no-one else thinks of. She's really easy to work with but will 'tell it how it is', so you know where to focus your resources."
~ Sophia Hosseini, External Communications and Patient Relations Lead at Novartis UK
. . . . . . .
"Having worked with Jo over the years it is clear she knows what makes a good news story – just look at the many front pages! No mean feat on a daily national newspaper. But Jo also has a great understanding of health news in particular and is able to take complex data and discern what the real news value is. What are people going to want to read about? How to make it relevant and understandable to the masses? These are questions that Jo has the insights and experience to help answer. Jo won't just tell you what you want to hear, but offers real insight from the newsroom and this is where she offers real value to any media campaign. Jo will get you results, as evidenced by her years at the frontline of news."


~ Claire Eldridge, Owner & Managing Director, Aurora
. . . . . . .
"Jo's insights into potential story angles have been so valuable when building successful media programmes for our clients. She takes time to consider how we can communicate effectively to a range of different audiences, within the constraints of the code.
~ Sarah Newman, Account Director, Clark Health Communications
. . . . . . .
"Having been a Fleet Street Health Editor, Jo knows how to gain cut-through with national media, and time after time delivers solid strategic advice that PR professionals can use. Whether supporting on campaign planning, message development or writing, Jo is able to translate complex clinical data and stories, and make them relevant and digestible for a consumer audience."
~ Paul Tanner , Chairman, 90TEN Healthcare
. . . . . . .