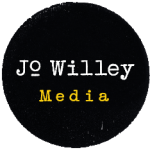 Click on the headlines above to see more

I have been a journalist for nearly 20 years and in my role as Health Editor at the Daily Express, I have racked up hundreds of front page news stories.
This means I know just what is needed to turn anything from the most complex science and research stories to the lighter, seemingly less-impactful press release into articles News Editors – and readers – will love.
If you need guidance to help get your message across or want to make sure your press release stands out above hundreds of others, take a look at my past cuttings here and see what I can do for you.
Click on the headlines above to see more

It is clear Jo knows what makes a good
news story – just look at the many
front pages! No mean feat on a
daily national newspaper."

Claire Eldridge,
Owner & Managing Director,
Aurora
Jo is able to draw on her years of working at the Daily Express as Health Editor and provide invaluable insight and counsel.
Kim Lemon, Liberation Unlimited